Gratitude
Report
2021
Your impact this year
We're building a movement to create a better Hawaiʻi for our children and families, where all keiki can learn, grow, and thrive. The continuing pandemic has only exacerbated our community's inequities and disparities—and highlighted the importance of this mission. By analyzing data, training community advocates and leaders, distributing vital information about resources, and building unique community collaborations, we're working to create a brighter future for our keiki.
We couldn't do this without superhero supporters like you. Mahalo!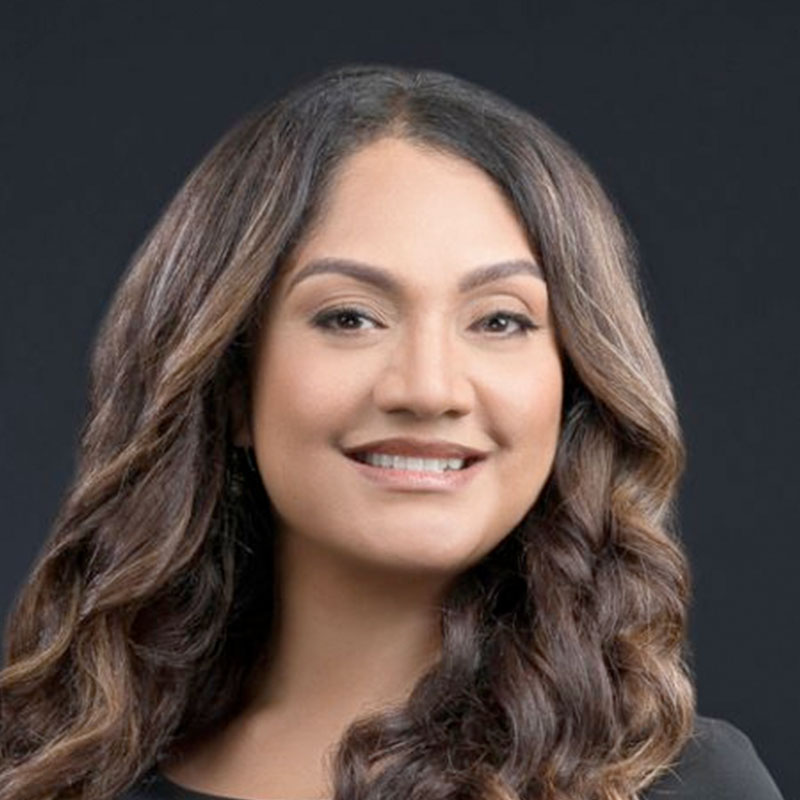 Parent leader takes action for community
Maui resident Brandee Carvalho said that HCAN's Parent Leadership Training Institute made her a confident parent leader who's excited to share what she's learned with her community.
"I feel that being a part of PLTI is so important," Brandee said. "It's a huge commitment, but so worth it. It's rewarding as not only a mother, as a parent, but as a community member. I feel that every class is already a step closer to making a difference."
Over 20 weeks, participants in the Parent Leadership Training Institute become stronger leaders, develop their advocacy skills, and learn how to engage with the political system to get their voices heard. Each participant also completes a community project, which puts into practice what they're learning.
Brandee's project, #Passion4Prevention, helps educate parents about teen suicide prevention.
"With my experience, being a part of PLTI, we've learned so much," Brandee said. "Whether it's really carving out that time to write a letter to the editor, or get your legislators involved by reaching out to them, or finding out ways that you're able to voice your concern, we can truly show the importance of getting priorities passed."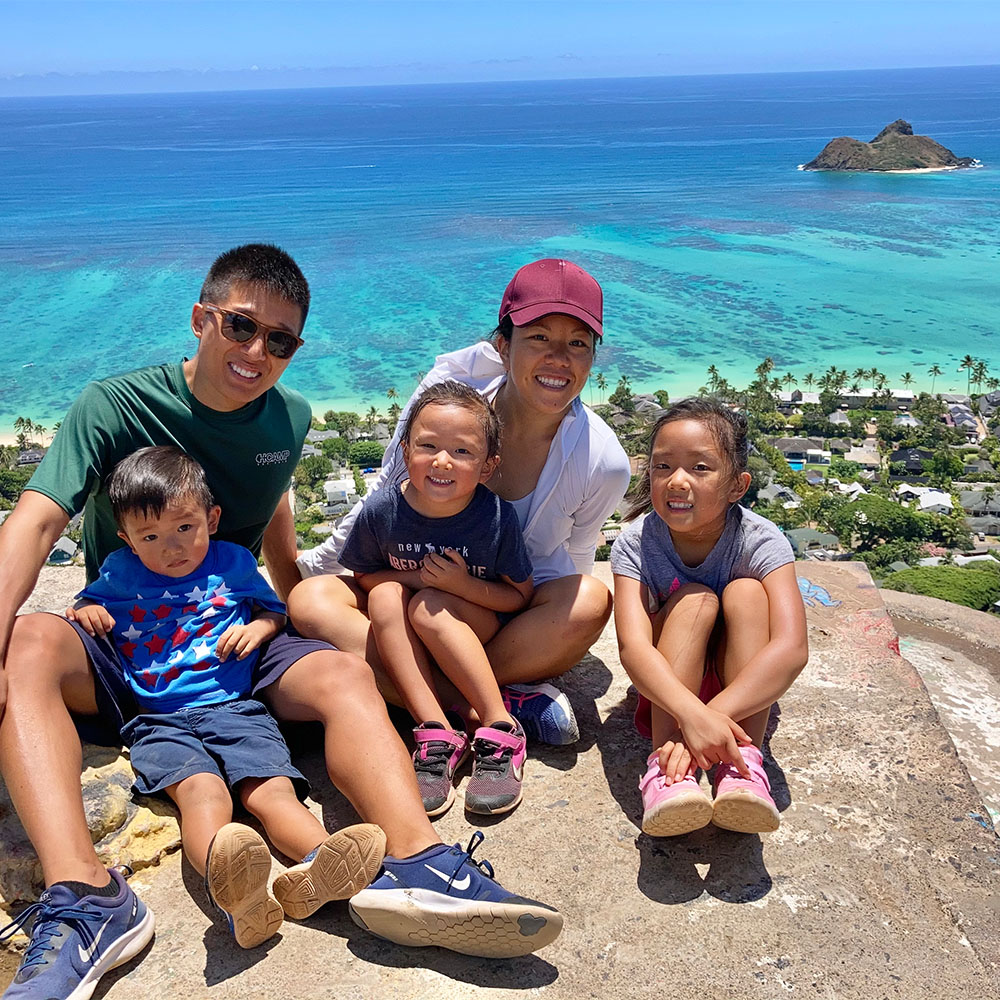 Parents discover the power of HCAN's advocacy
Honolulu residents Peter and Kelsey Kim have three young children ages four, five, and eight. After learning about nonprofits through a program called Giving University, they became intrigued by HCAN's work.
"We're particularly interested in HCAN's advocacy work," Peter said, "and the ways that HCAN has stepped up in the community to connect different organizations from the public and private sectors to raise awareness and seek policy changes for our families and children here in Hawaiʻi."
Peter nominated HCAN for a $1,000 grant from Giving University, which was approved last fall. He presented the check to HCAN in a virtual ceremony.
"I'm just grateful for this opportunity to be able to partner with and invest in this organization," Peter said. "Even though it's a small seed, the hope is that more will come — not only from our family, but also from others who are also recognizing the importance of seeking policy changes for our children's futures."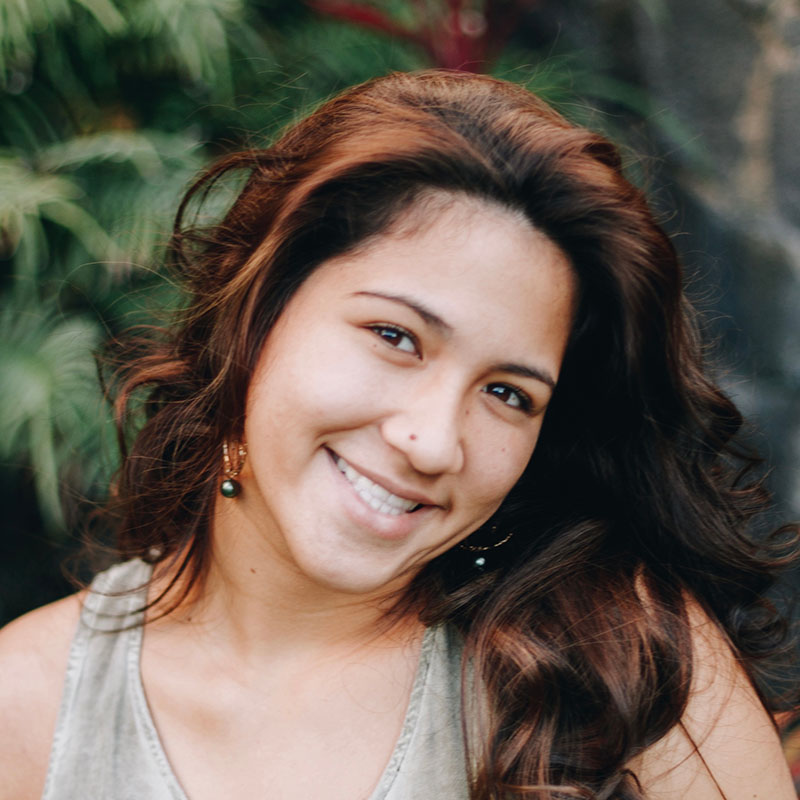 High school students win grant for HCAN
Two high school students, Aree Ellis from Farrington High School and Grace Fujii from Iolani School, signed up for a summer class about grant writing, taught by Levani Lipton. Aree (pictured here) and Grace chose to support HCAN — and specifically our Parent Leadership Training Institute.
"PLTI allows parental figures to be the best role models that they can be for our keiki," Aree said, "which will definitely create the biggest positive impact on the keiki's long-lasting character and well-being."
After presenting their final grant proposal, Aree and Grace ended up securing $2,000 from the Zilber Family Foundation.
Aree told us that our PLTI program reminded her of her favorite quote: "We do not inherit the Earth from our ancestors, we borrow it from our children." She was inspired to support our work because "this program's guidance, assistance, and resources give parents an opportunity to provide our younger generations with a chance at a better world, in all aspects."
Hawaiʻi Children's Action Network
Mission: Build a unified voice educating and advocating for Hawaiʻi's children.
Vision: All of Hawaiʻi's children are healthy, safe and ready to learn.
Our focus areas:
Health: Children should have affordable, comprehensive, quality healthcare from birth throughout childhood.
Safety: Children should be free from abuse, neglect, exploitation, and violence. Economic security is also vital.
Learning: Children and their families should have access to affordable, high-quality early education and child care.
HCAN achieves its mission through three main areas: data analysis and research, collaborative advocacy, and public engagement.
HCAN • Data and research
Data-driven policy analysis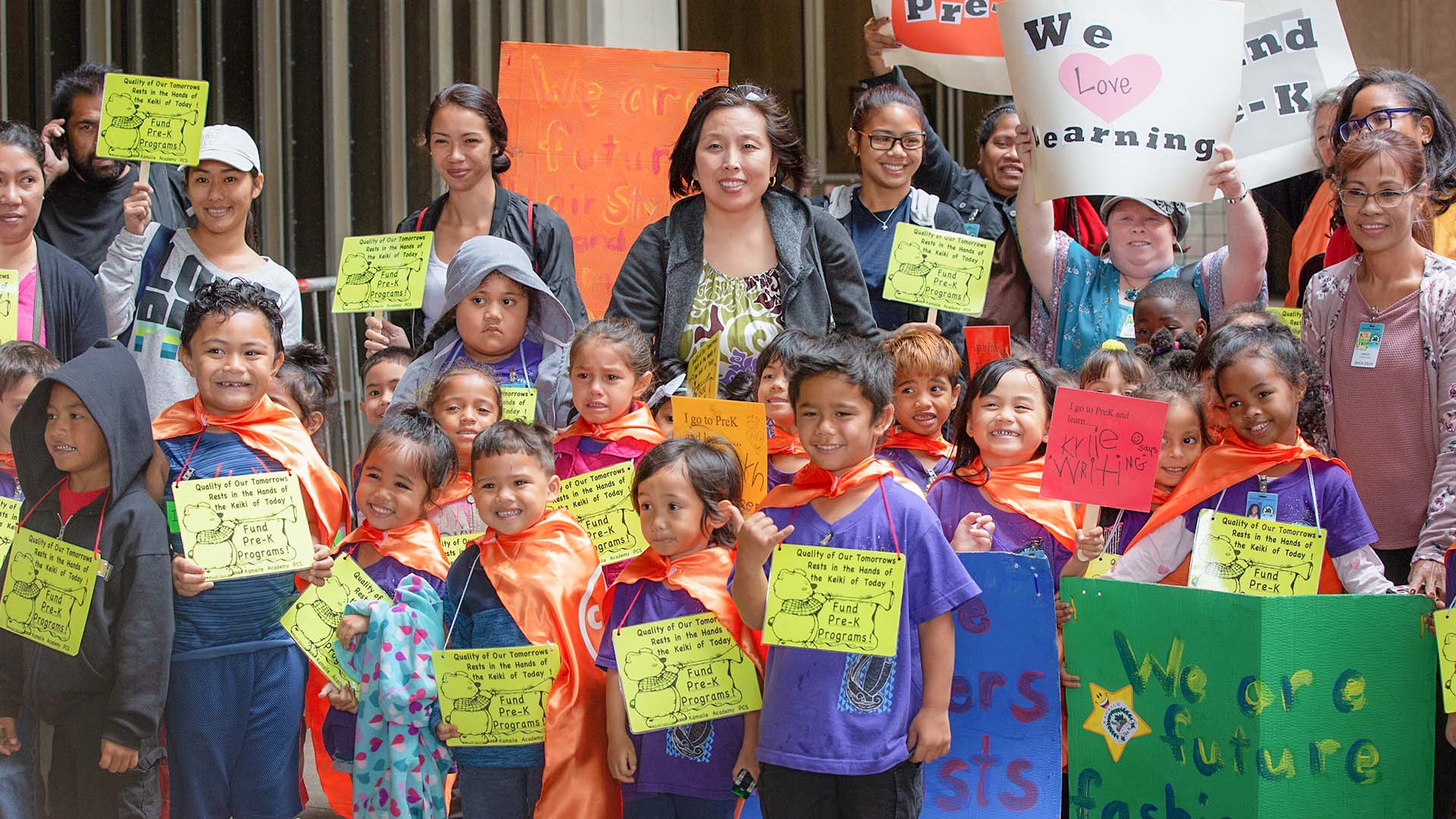 High-quality data, research, and analysis are critical to children's well-being. By deeply understanding the issues, we can explore how children and families are faring, uncover disparities, and develop evidence-based public policy solutions.
Hawaiʻi Children's Action Network has long invested in research and analysis as a cornerstone of our work to ensure all children are healthy, safe, and ready to learn. As of January 2021, HCAN is the Hawaiʻi state partner for KIDS COUNT, a nationwide network organized by the Annie E. Casey Foundation.
Hawaiʻi KIDS COUNT is a partnership between HCAN, the University of Hawaiʻi Center on the Family, Hawaiʻi Appleseed Center for Law and Economic Justice, and the Hawaiʻi Budget and Policy Center.
Publications
Publications this year include:
Hawaiʻi Childhood Lead Poisoning Prevention Report (October 2020): Childhood lead poisoning is a serious health threat that impacts millions of children throughout the United States, including Hawai'i. From 2018 to 2019, only about 26% of Hawai'i children ages 1 and 2 years were tested for lead. About 1% of children tested showed elevated blood lead levels. There is no safe level of lead, and even low levels of lead exposure can have severe long-term consequences that follow children into adulthood.

COVID-19 Data Dashboard (December 2020 – present): How are Hawaiʻi's households with children faring during the COVID-19 pandemic? Our interactive dashboard, created in partnership with the University of Hawaiʻi Center on the Family, uses the latest data to explore housing payment confidence, food sufficiency, delayed medical care, and other key indicators.

Child Care in Hawaiʻi (March 2021): The cost of child care in Hawaiʻi exceeds the cost of college tuition. The high price can make care unaffordable for many families but low-income families are most impacted by the cost. Child care is essential for our economy and a family's ability to participate in the workforce, especially mothers. Quality child care has many benefits, including helping children to prepare for learning later on and better outcomes as adults.
Quick Facts - Early Care and Learning in Hawaiʻi (June 2021): This compiles statistics on children in poverty, the cost of child care, wages for early childhood educators, and the early care and learning workforce.

2021 KIDS COUNT Data Book (June 2021): Hawaiʻi's ranking in children's economic well-being dropped in one year from 25th to 44th, according to the 2021 KIDS COUNT® Data Book, a 50-state report of recent household data developed by the Annie E. Casey Foundation analyzing how families fared between the Great Recession and the start of the COVID-19 crisis.
In partnership with the Hawaiʻi Afterschool Alliance, HCAN also conducted two surveys of parents to find out about their concerns around child care and afterschool programs. Each survey received approximately 700 responses.
HCAN • Collaborative advocacy
Building a unified voice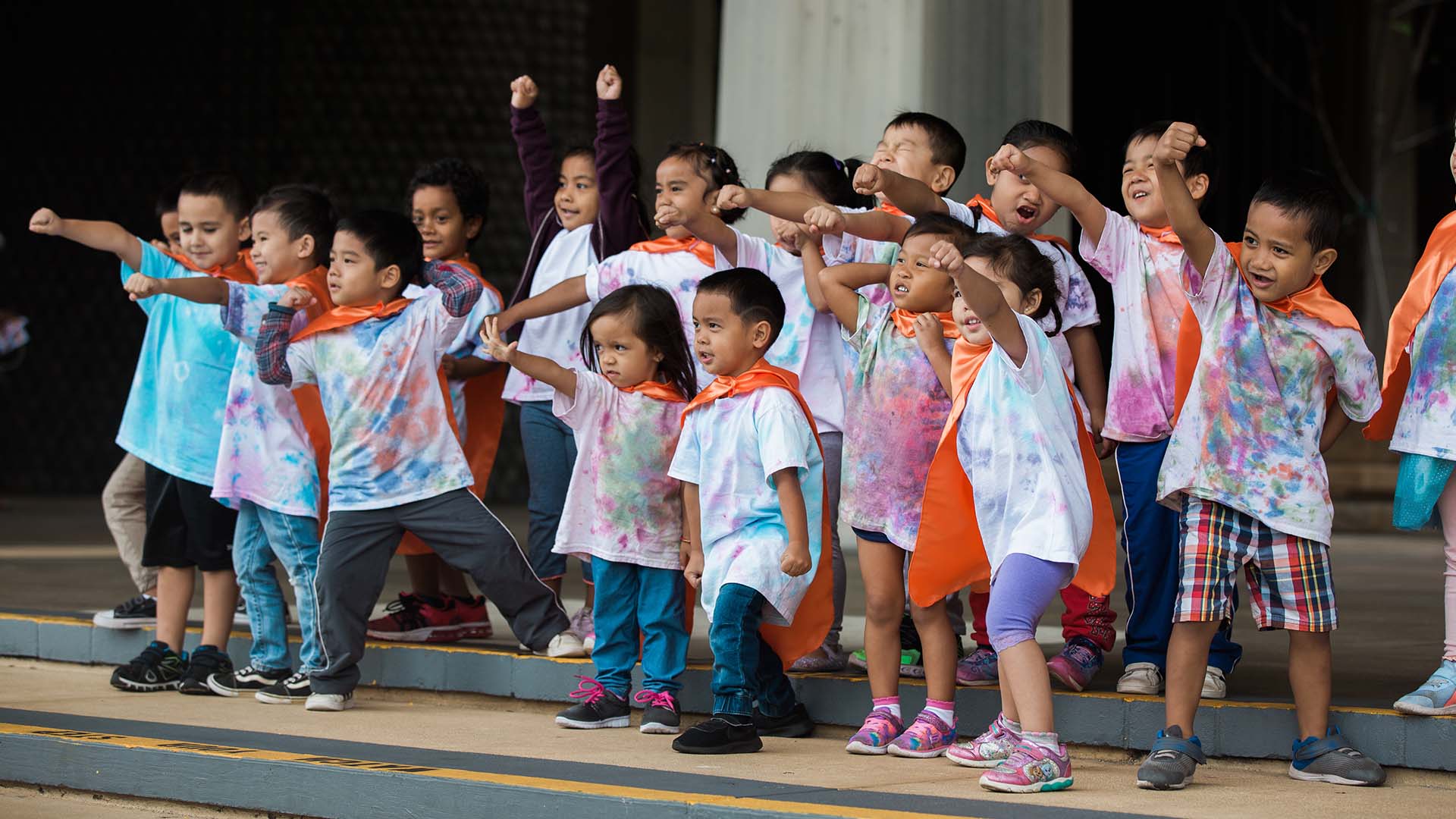 HCAN organizes or co-organizes several community coalitions that collectively work to impact key social challenges.
Hawaiʻi Early Childhood Advocacy Alliance

The mission of Hawaiʻi Early Childhood Advocacy Alliance (HECAA) is that "all children will have equitable access to affordable, culturally reflective, high-quality care and education." HECAA includes dozens of members from a range of organizations, including the American Heart Association, Kamehameha Schools, Hawaiʻi Appleseed Center for Law & Economic Justice, HEʻE Coalition, Parents and Children Together, PATCH, and UH Center on the Family/Hawaiʻi KIDS COUNT.
Of HECAA's three priority bills this year, one bill passed. HB 1362, created an early educator stipend program, which will allow those seeking degrees or certifications in early childhood to receive a stipend to use towards the costs associated with the education if they are and remain employed in early childhood in the state of Hawaiʻi for 2 consecutive years. It also created an Act 46 Coordinator position, who will oversee the implementation of the preschool expansion bill from 2020.
HCAN and HECAA members worked to gather input for the state's Child Care Development Block Grant plan, creating an innovative and first of its kind opportunity for community members to provide input on the state plan using an online form. In partnership with DHS, HCAN also facilitated a work group of providers and community members to prioritize the use of federal Child Care Stabilization Grant funding.
Hawaiʻi Working Families Coalition

The Working Families Coalition (WFC) is a diversified group of nonprofit organizations, academia, unions and community advocates fighting for Hawaiʻi's low-income and working-class families through policy, advocacy, and education.
Through reports, social media campaigns, calls, letters, and leading collective action, the WFC ensured millions in federal funding went to families instead of into the state's rainy day fund, secured $15 million for child care and $100 million for rental assistance in CARES funding, and worked to improve programs delivering desperately needed resources to working-class families.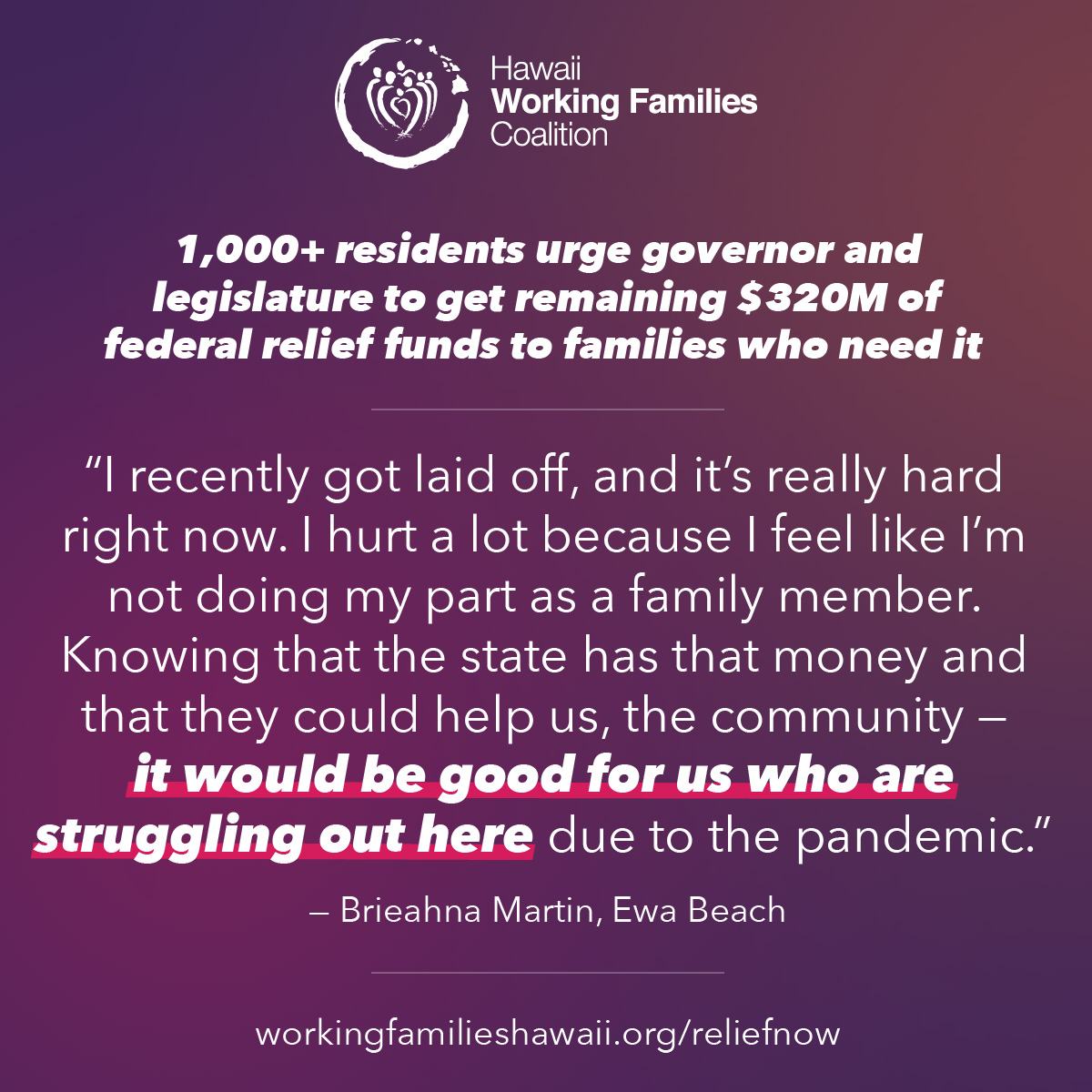 The WFC policy priorities for the 2021 legislative session were: increasing affordable housing, increasing the minimum wage, funding the Kupuna Caregivers program, supporting child care and early learning, creating a statewide paid family leave program, giving workers the right to paid sick leave, raising progressive tax revenue to protect the state budget, and increasing government transparency.
Hawaiʻi Oral Health Coalition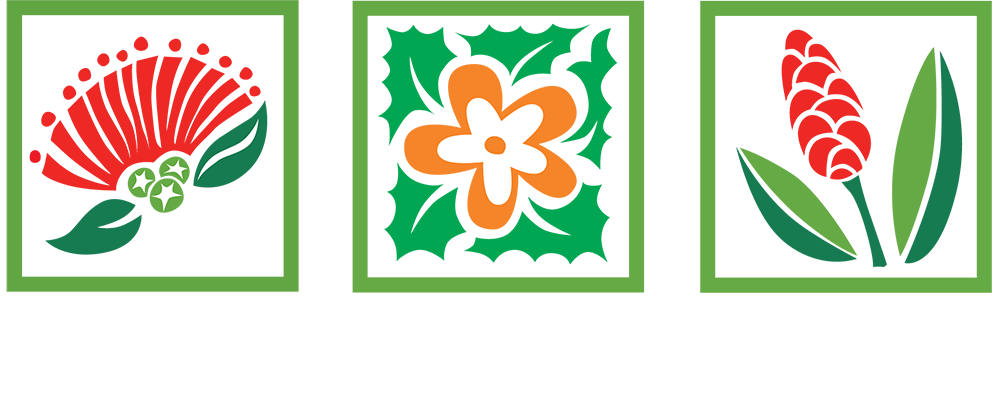 The mission of the Hawaiʻi Oral Health Coalition is to improve the overall health and well-being of all Hawaiʻi residents by increasing access and equity in oral health care through collaborative partnerships, advocacy, and education. The HOHC was established in the summer of 2019 but follows in the footsteps of decades of collaboration within the oral health community. Led by the Hawaiʻi Public Health Institute and HCAN, the HOHC is community-owned and has membership representation from all islands and diverse sectors.
Hawaiʻi Children's Trust Fund Coalition

The Hawaiʻi Children's Trust Fund (HCTF) was established in 1993 by state legislation. This legislation created a public-private partnership between the Department of Health (DOH) and the Hawaii Community Foundation and structured the partnership to involve three advisory groups (a statewide Coalition, an Advisory Committee, and an Advisory Board). The mission of HCTF is to ensure that Hawaiʻi's children develop into healthy, productive, and caring individuals by promoting the advancement of community family strengthening programs in order to prevent child abuse and neglect.
Click here if you were a member of any of HCAN's coalitions this year!
HCAN • Public engagement
Pandemic response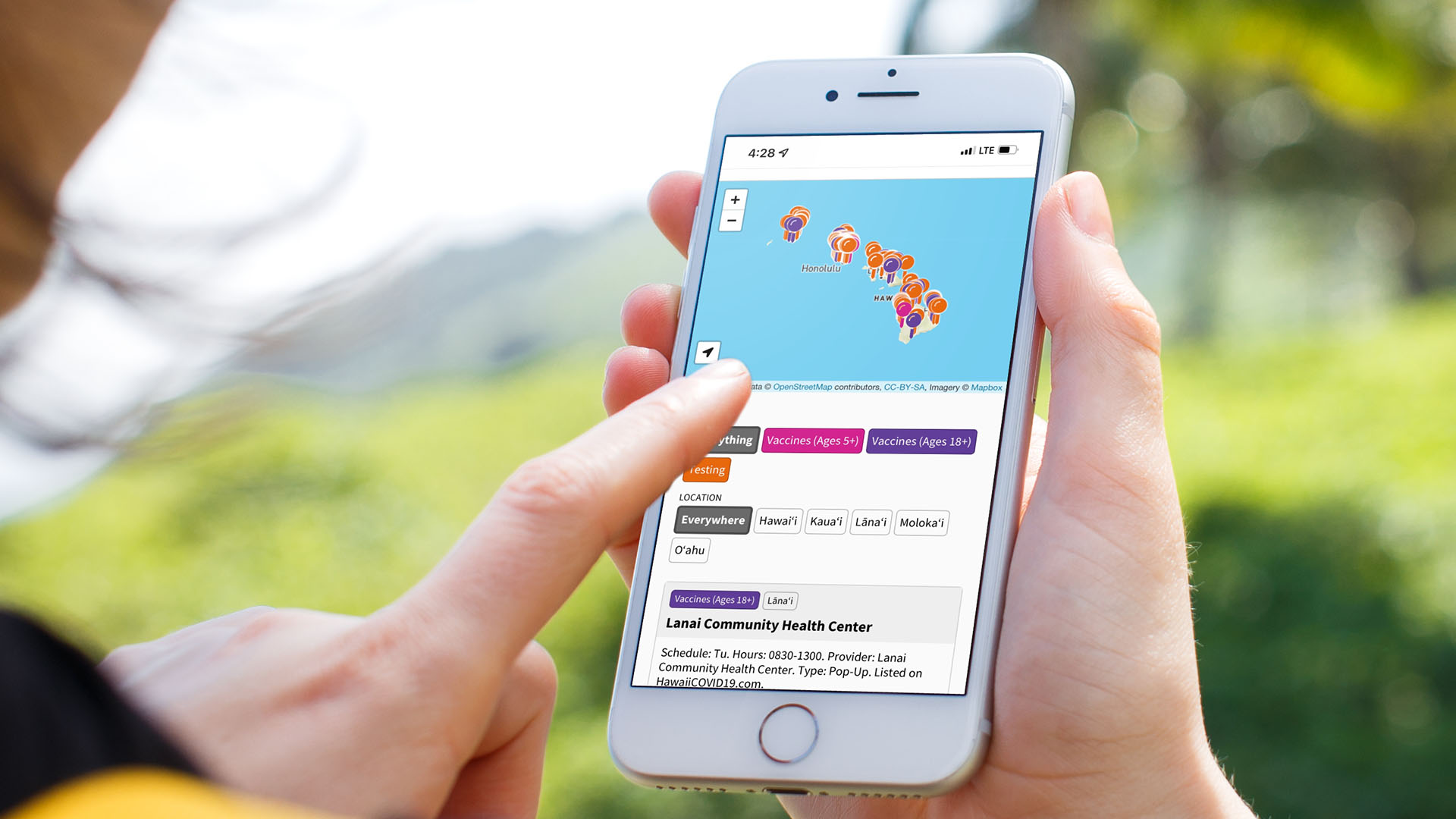 Providing urgent information to the public
With information constantly changing, and the latest updates often hard to find, HCAN quickly realized that public education must be a critical component of our response to the COVID-19 pandemic.
In March 2020, HCAN launched an interactive, mobile-friendly map of resources to help families cope with the COVID-19 crisis. Cited by Governor David Ige and other government leaders, the map has been continuously updated and now focuses on helping families find COVID-19 testing and vaccination sites, along with housing and financial resources.
HCAN also created informational materials to explain the American Rescue Plan Act, help families access the expanded federal Child Tax Credit, and prevent evictions.
754,000
Hawaiʻi residents viewed pandemic-related educational materials
Expanding access to child care subsidies
By working closely with the Department of Human Services (DHS) and getting information directly to families, HCAN helped to increase the number of applications to the Child Care Connections Hawaiʻi subsidy by 131%. HCAN also pushed DHS to extend child care subsidy waivers until September 2021, ensuring over 1,000 children are able to continue attending their early care and learning program for another month and families have more time to plan for the loss in funding.
Helping families get food assistance
HCAN partnered with Hawaiʻi Appleseed Center for Law and Economic Justice to assist DHS in program design and an informational campaign to let families know about and understand available benefits through the Keiki Under 6 Food Support Program and Summer Pandemic Electronic Benefit Transfer Program (P-EBT) program. Through the partnership, DHS served 11,000 children with $184 million in food assistance support throughout 2021.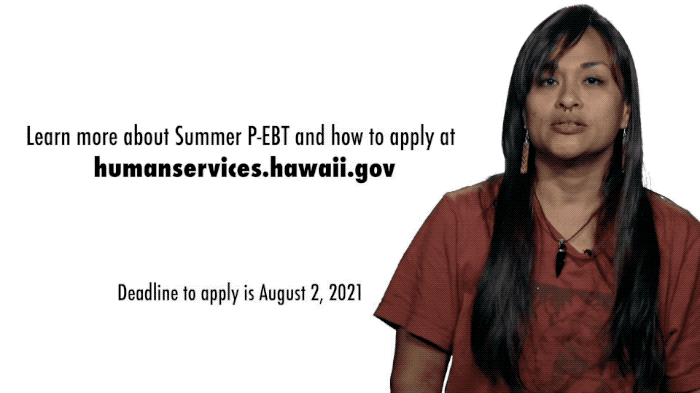 Alleviating diaper need
The American Rescue Plan Act made additional money available for diaper need through various federally funded programs. HCAN advocated to the Department of Health and DHS to partner with our local diaper banks to provide diapers and wipes to families. HCAN estimates that over 500 additional families will be served through these partnerships.
HCAN • Public engagement
Training community leaders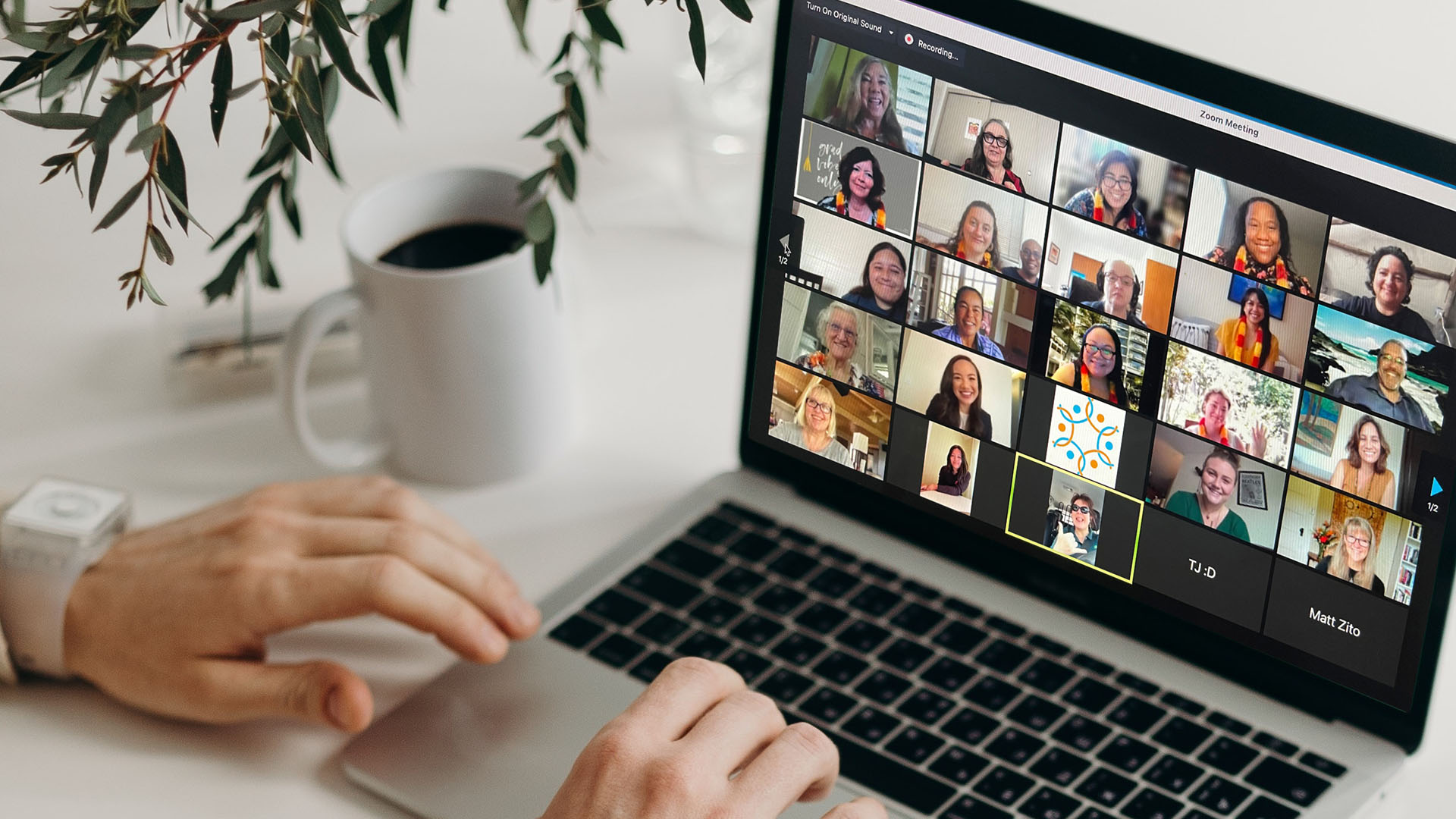 Parent Leadership Training Institute
PLTI is a leadership, civics, and democracy training course for parents and community members to improve child outcomes in their communities. This model has been replicated nationwide and began in Hawaiʻi in 2015.
Due to the pandemic, PLTI was converted to a virtual platform this year, which enabled us to engage participants from all four counties for the first time ever. This year, 21 new leaders graduated from the program, joining the 83 alumni actively engaging and changing their communities in Hawaiʻi.
As part of the PLTI curriculum, participants complete a community project that puts into practice what they've been learning. Some projects this year include: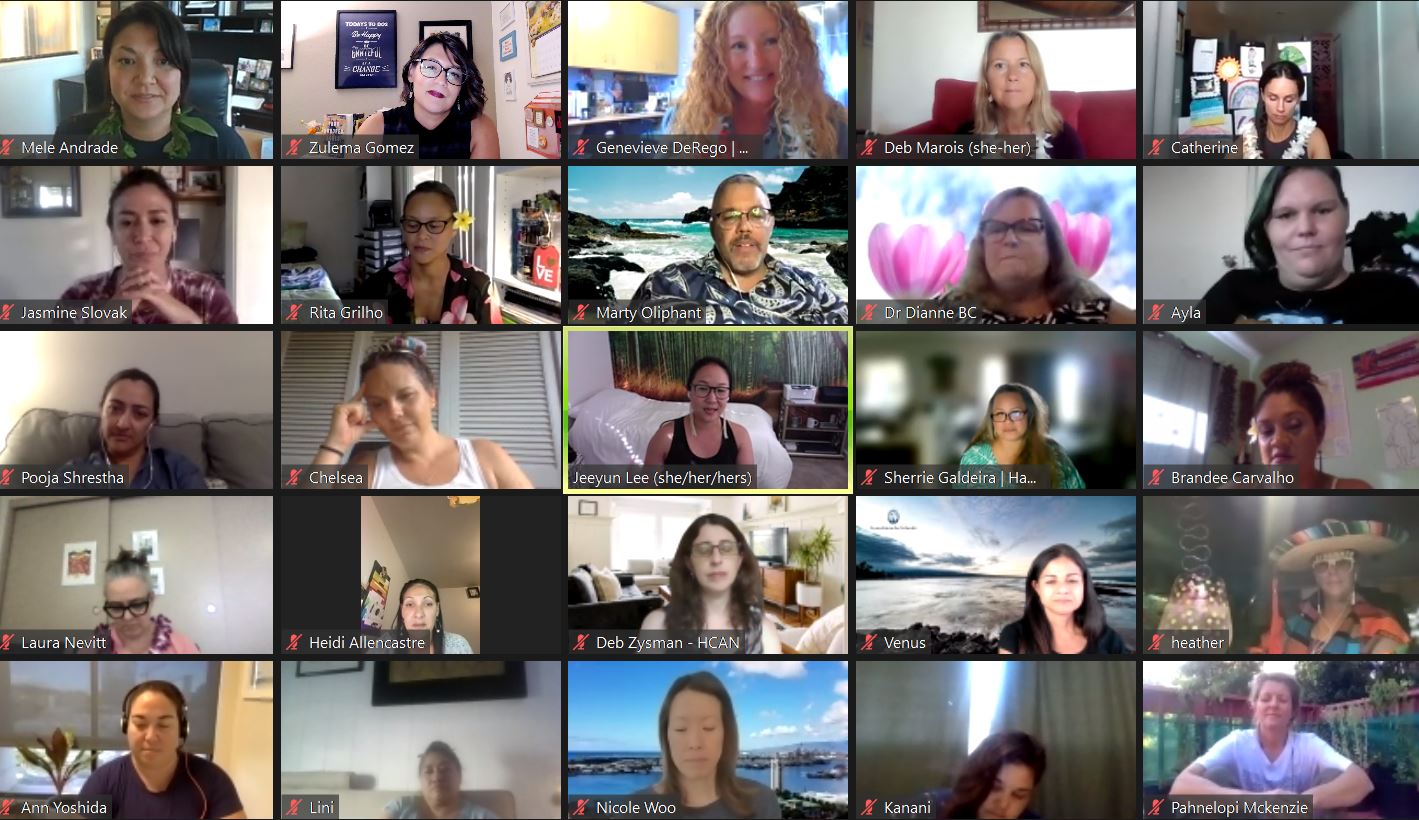 A Sustainable Maʻi: A project addressing period poverty, a school program to educate and provide youth with sustainable products to manage their period in a financially, environmentally and healthy way.
Preschool Beautification Project: Building a protective fence that will also be an interactive, functioning, educational environment for children.
Adaptive Water Sports 101: A website to train on adaptive surfing, adaptive kayaking and adaptive swimming, and how to support those with disabilities to have access to the ocean.
21
New parent and community leaders were trained this year
Advocacy trainings
HCAN helped organize the annual Hawaiʻi Policy and Advocacy Training Series, which this year was held virtually. More than 470 attendees from all 6 major islands and 10 states learned about civics and government, building power, effective communications, telling their stories, and engaging with elected officials.
HCAN also provided advocacy trainings at University of Hawaiʻi West Oʻahu, Kuleana Academy, the Secondary Student Conference, and other community venues.
470
Attendees at Virtual Policy and Advocacy Training Series
Click here if you participated PLTI or our other trainings this year!
HCAN • Public engagement
Educating community members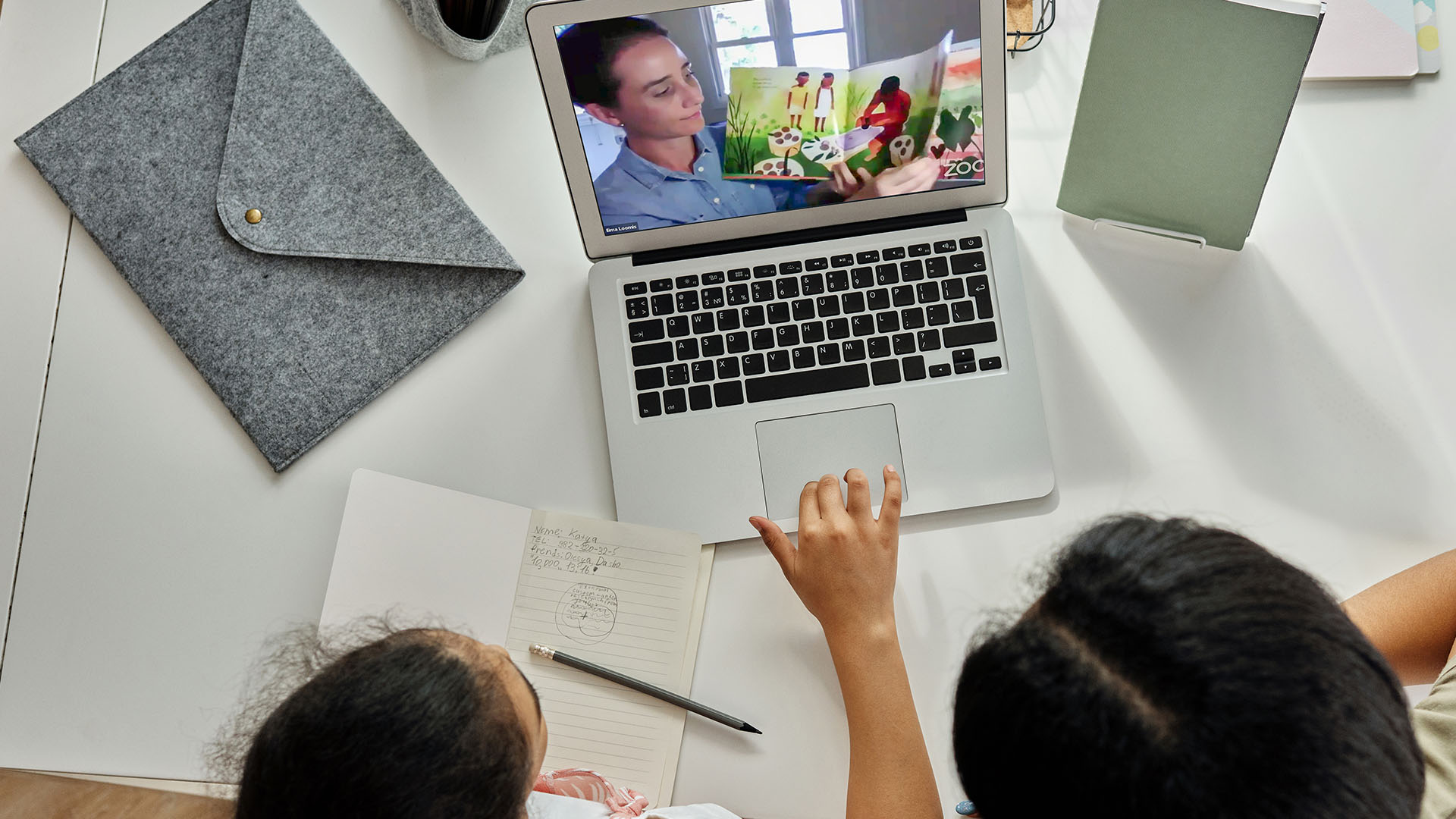 HCAN's network continued to grow as we engaged thousands of supporters through virtual events, social media, action alerts, email newsletters, our Keiki First blog, and more.
Keiki Talks are Hawaiʻi Children's Action Network's premier forum for community members and leaders to learn about issues affecting our keiki. This year featured two Keiki Talks: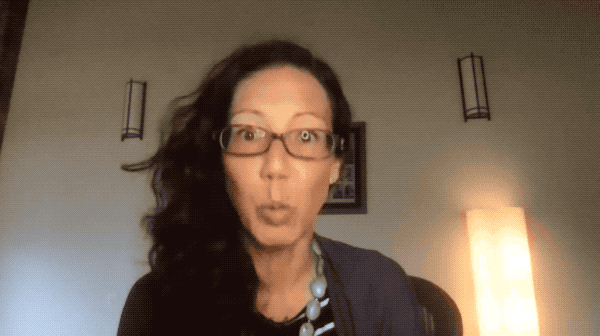 Ending Racism, Starting With Kids (March 2021): Children, even the youngest ones, are skilled at picking up the stereotypes and biases that surround them. University of Hawaiʻi professor Kristin Pauker, Ph.D. shared the latest research into how kids develop racial and ethnic biases. Dr. Pauker also discussed the differences and similarities between children in Hawaiʻi and the continental U.S., and the research on creating inclusive environments that stop perpetuating these biases and stereotypes.
The Pandemic and Young Minds (June 2021): University of Pittsburgh professor Jamie Hanson, Ph.D., spoke about how COVID-19 has affected young children's mental health and social-emotional development, and how the community can best support them. An expert on brain development and early life stress, Dr. Hanson shared some of his latest research and discussed what parents, advocates, and policymakers can do for young kids after a year of upheaval.
Other events this year included a virtual Story Time with local author Ilima Loomis, a screening of the documentary No Small Matter, a training on trauma-informed care strategies for child care providers, and community-wide resilience training sessions. We also concluded our Census 2020 outreach in October 2020, which focused on parents and caregivers with young children, who are often undercounted. Hawaiʻi ended up with a 63.1% self-response rate.
6,500
Advocates reachable via email, mail, phone
7,200
Followers on social media
Hawaiʻi Children's Action Network Speaks!
Hawaiʻi Children's Action Network Speaks! (HCAN Speaks!) is a nonpartisan 501(c)4 nonprofit. Although it's a separate organization from HCAN, the two have a shared mission of ensuring all keiki are healthy, safe, and ready to learn.
HCAN Speaks! focuses on lobbying and endorsing candidates who work to pass legislation on behalf of Hawaiʻi's children and families. It gives voters the tools they need to make informed decisions when choosing Hawaiʻi's leaders.
HCAN Speaks!
2021 Children's Policy Agenda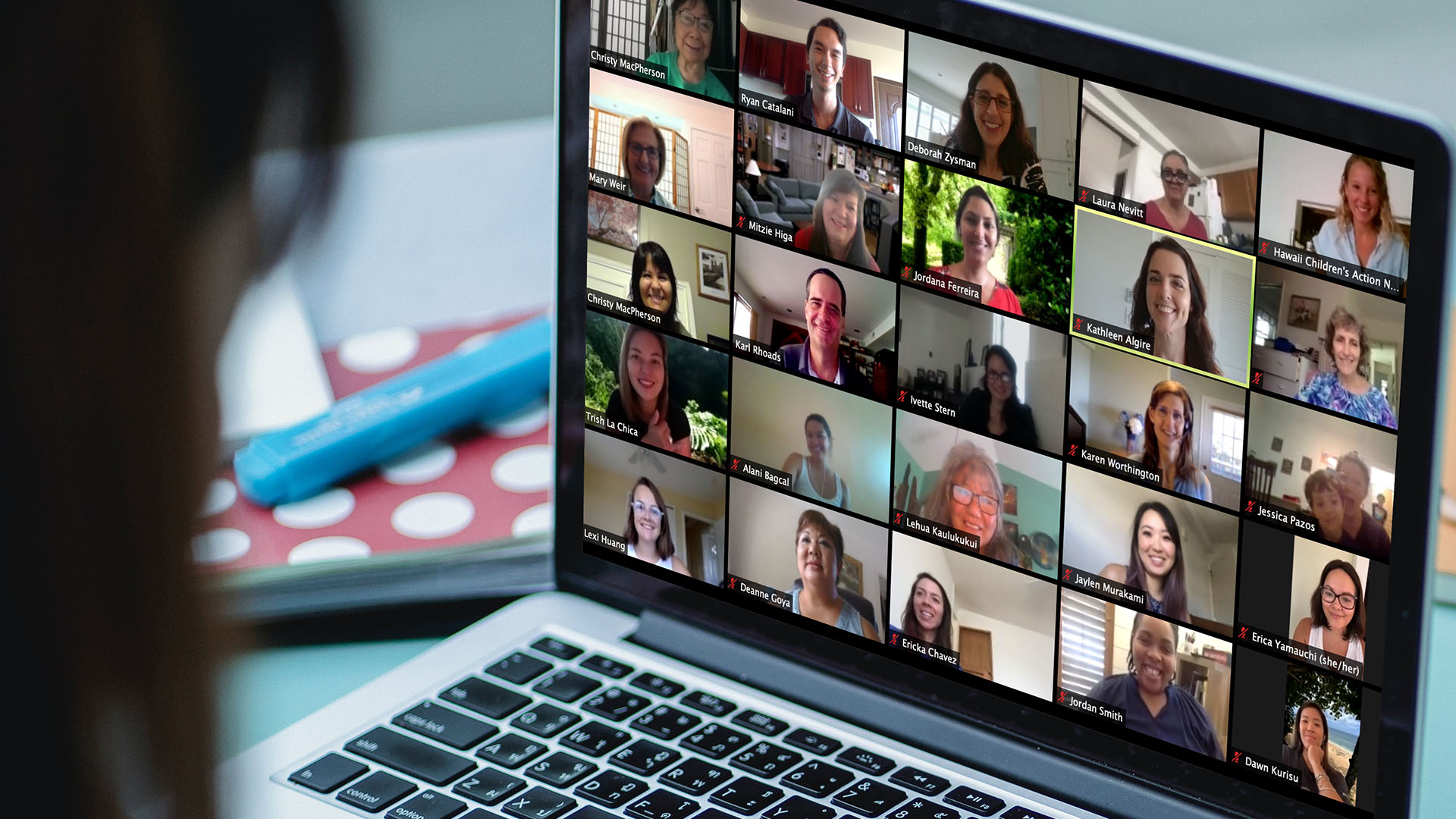 The sixth annual Hawaiʻi Children's Policy Agenda, published by Hawaiʻi Children's Action Network Speaks!, reflects the input of 44 Community Champion members. These organizations, coalitions, and individuals are committed to improving the lives of our keiki by promoting public policy changes that benefit children's health, safety, education, and economic security.
The Agenda contained 12 priorities for the 2021 Hawaiʻi State Legislative Session. These were the top priority issues of our Community Champion members. Ultimately, six bills reflecting those priorities were passed.
HCAN Speaks! respects the diversity, expertise, perspectives, and priorities within this community of advocates and is honored to advance the work of our peers in children's advocacy. HCAN Speaks! supports all of the items in the Agenda. Each initiative is led by an organization that serves as the primary point of contact for advocacy.
Policy wins this year included:
Taking concrete steps toward our new state goal of ensuring all 3- and 4-year-olds have access to preschool by 2032
Urging the Board of Education and Department of Education to support and implement the "community schools" strategy
Raising revenue for critical public programs through tax fairness
Keeping up the momentum toward a statewide paid family leave program
Funding the Family Planning Program
44
Community Champion members contributed to the agenda
12
Priorities for the 2021 legislative session
6
Bills from the Children's Policy Agenda became law in 2021
HCAN Speaks!
Community engagement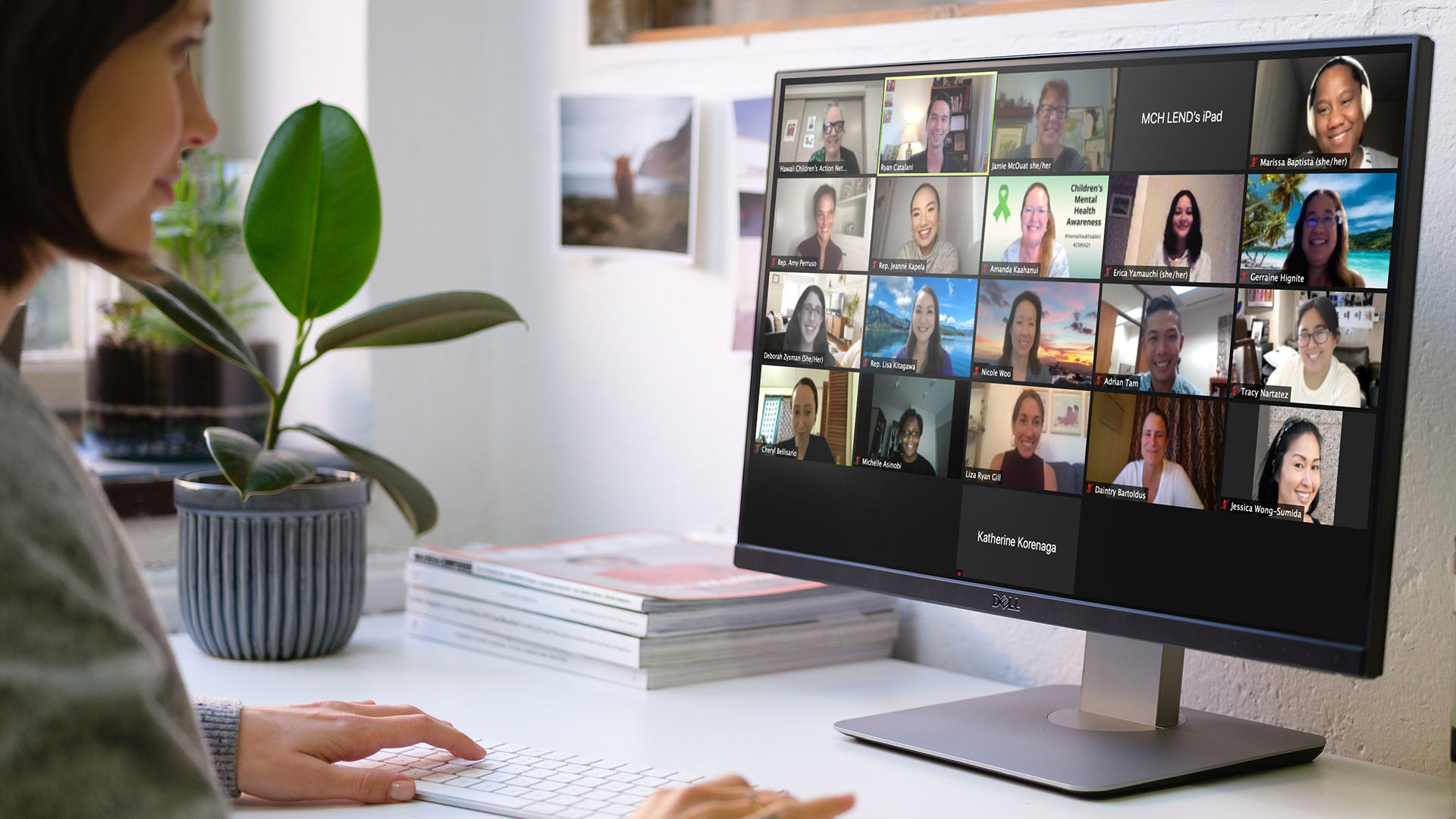 Endorsements
During the 2020 election, the Board of Directors of HCAN Speaks! chose to endorse nine state house and senate candidates. They decided on this select group after a thorough vetting process to identify the candidates who would be the strongest champions for keiki. Seven candidates were ultimately elected in November 2020: Sen. Stanley Chang, Rep. Jeanné Kapela, Rep. Adrian Tam, Rep. Sonny Ganaden, Rep. Lauren Matsumoto, Rep. Amy Perruso, and Rep. Lisa Kitagawa.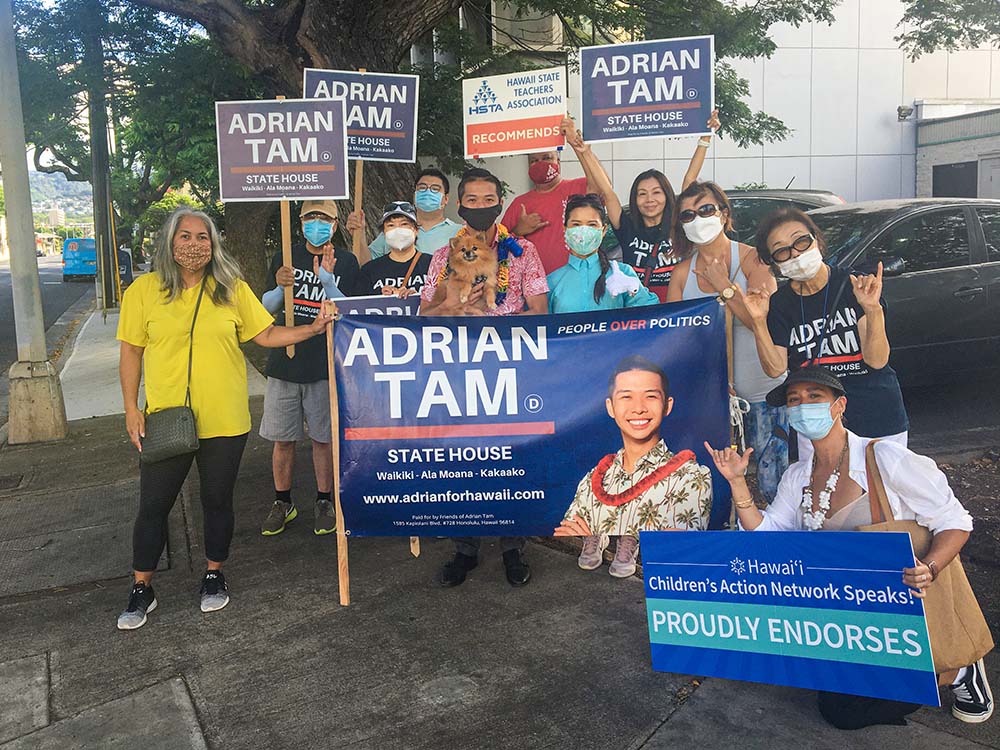 Community events
During the 2021 legislative session, HCAN Speaks! held two virtual training sessions to teach community members how to successfully advocate and submit testimony. We also organized a legislative session recap with Rep. Jeanné Kapela, Rep. Lisa Kitagwa, Rep. Amy Perruso, and Rep. Adrian Tam about the wins and missed opportunities for children and families.
Community Champion members
These Community Champion members participated in the 2021 Hawaiʻi Children's Policy agenda. See a current list of members on our website.
Organizations
ALICE Policy Hui
AlohaCare
American Academy of Pediatrics, Hawaiʻi Chapter
Blueprint for Change
Breastfeeding Hawaiʻi
Early Childhood Action Strategy
Epic 'Ohana, Inc.
Family Programs Hawaiʻi
Family Support Hawaii
Fetal Alcohol Spectrum Disorders (FASD) Action Group
Hawaiʻi Women in Filmmaking
Hawaiʻi Alliance for Progressive Action
Hawaiʻi Afterschool Alliance
Hawaiʻi Appleseed Center for Law & Economic Justice
Hawaiʻi Association of School Psychologists
Hawaiʻi Diaper Bank
Hawaiʻi Pacific Health
Hawaiʻi Public Charter Schools Network
Hawaiʻi Public Health Institute
Hawaiʻi State PTSA
Hawaiʻi State Teachers Association
Hawaiʻi Youth Services Network
Imua Family Services
Maui Family Support Services, Inc.
Midwives Alliance of Hawaiʻi
Parents and Children Together
Parents for Public Schools Hawaiʻi
People Attentive to Children (PATCH)
PHOCUSED
Planned Parenthood Votes Northwest and Hawaiʻi
Raise Up Hawaiʻi
The Learning Coalition/HEʻE Coalition
UHM/Bridge to Hope
Waiʻanae Coast Early Childhood Services
Individuals
Annie Au Hoon
Chris Jackson
Jackie Jackson
Erin O'Donnell
Quin Ogawa
Robert Peters
Susan Rocco
Sheri Schmidt
Dana Senaha
Jeannine Souki
Karen Worthington
Superhero supporters
In fiscal year 2021, there were 64% more individual donors than any previous year. We couldn't do this work without the dedicated partnership of all our financial supporters, who are committed to creating a Hawaiʻi where all keiki can thrive. Mahalo!
276
Individual donors to HCAN and HCAN Speaks! in fiscal year 2021
Click here if you donated to HCAN or HCAN Speaks! this year and invested in this critical mission.
Funding partners
Foundations
Alliance for Early Success
Aloha United Way
CareQuest Institute for Oral Health
Consuelo Zobel Alger Foundation
Faith in Public Life
Friends of Hawaiʻi Charities
Family Values @ Work
Hawaiʻi Community Foundation
Partnership for America's Children
Samuel N. and Mary Castle Foundation
Atherton Family Foundation
Annie E. Casey Foundation
McInerny Foundation
First Hawaiian Bank Foundation
League of Women Voters of Honolulu Education Fund
Community and corporate sponsors
AlohaCare
Cades Schutte LLP
Giving University
Hawaiʻi Pacific Health
Kaiser Foundation Health Plan, Inc (KFHP)
Kamehameha Schools
Maui Family Support Services, Inc.
Maui United Way
Morgan Stanley GIFT
ProService Hawaiʻi
Government partners
City and County of Honolulu
Department of Health
Hawaiʻi County Council members Ashley Kierkieicz and Matt Kanealiʻi-Kleinfelder